HOW TO REMOVE IRON-ON VINYL
Disclosure: Some of the links below are affiliate links provided for your convenience. This means, at no additional cost to you, we will earn a commission if you click through and make a purchase.
So many people are enjoying their iron-on vinyl craft projects. I love working with HTV (heat transfer vinyl) and I use it almost daily with my die cutting machine.
One thing that gets tricky is when you've finished an iron-on project and it didn't turn out exactly how you wanted. Can you remove iron-on? Or is your project ruined?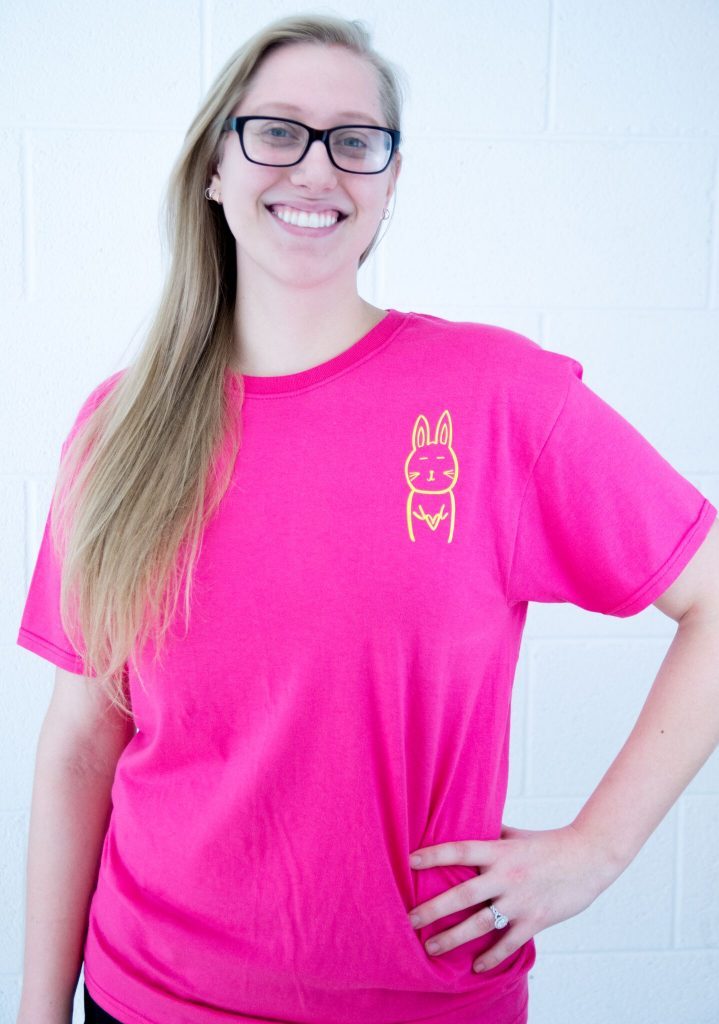 Or maybe you want to reuse a shirt you used with iron-on vinyl for Easter and now you want to use it for Christmas.
I have great news. You can remove HTV from fabrics! We found a great product that's definitely a life saver. You will love learning How To Remove Iron-On.
Need some beginner tips for working with HTV? Learn how to use Iron-On Vinyl here.
How to Remove Iron-On Vinyl


1. Lay out the Iron-On project you want to be removed.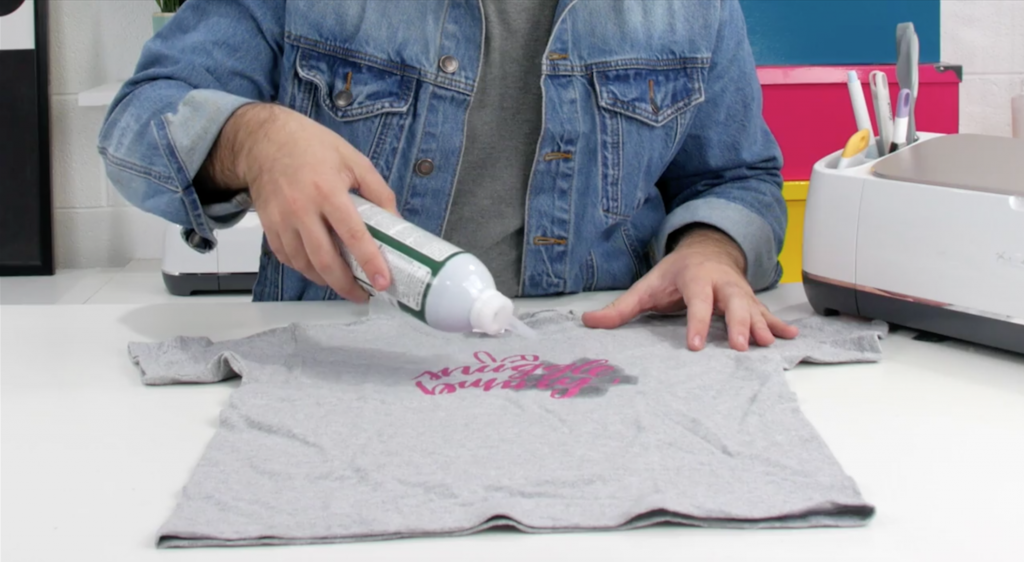 2. Snip the tip and add the solvent all over your Iron-On design. Wait a few seconds and stretch the fabric. You should see the vinyl bubbling up and peeling off.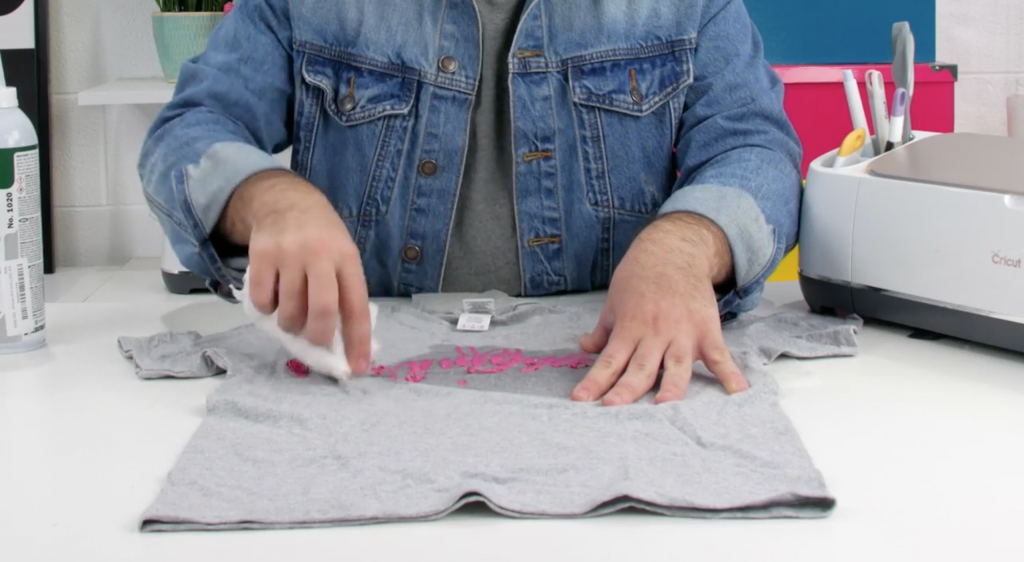 3. Use a rag or your hands to rub and peel off all of the HTV.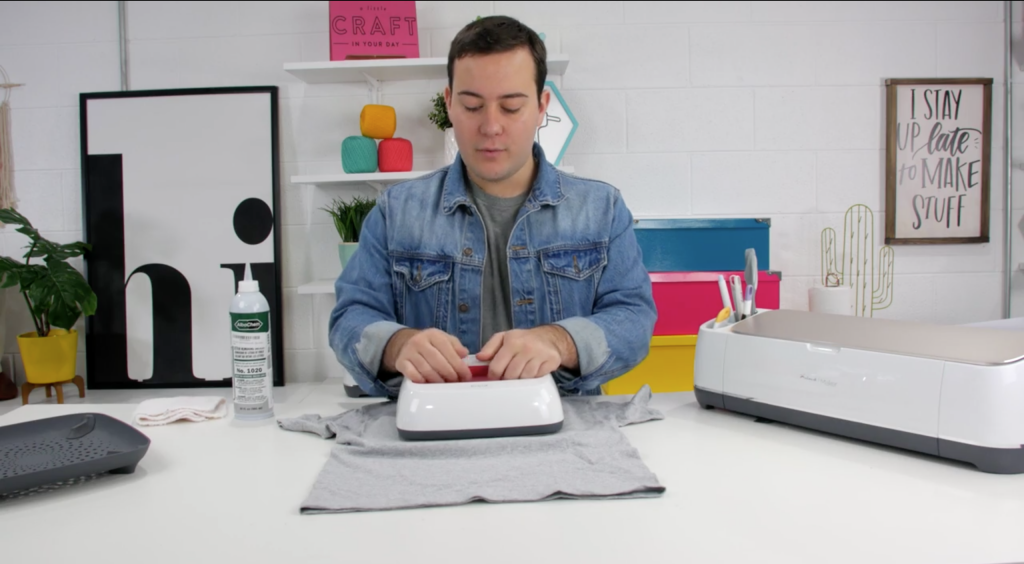 4. Once removed, you can heat up your shirt with your EasyPress to quickly dry the shirt and get crafty right away.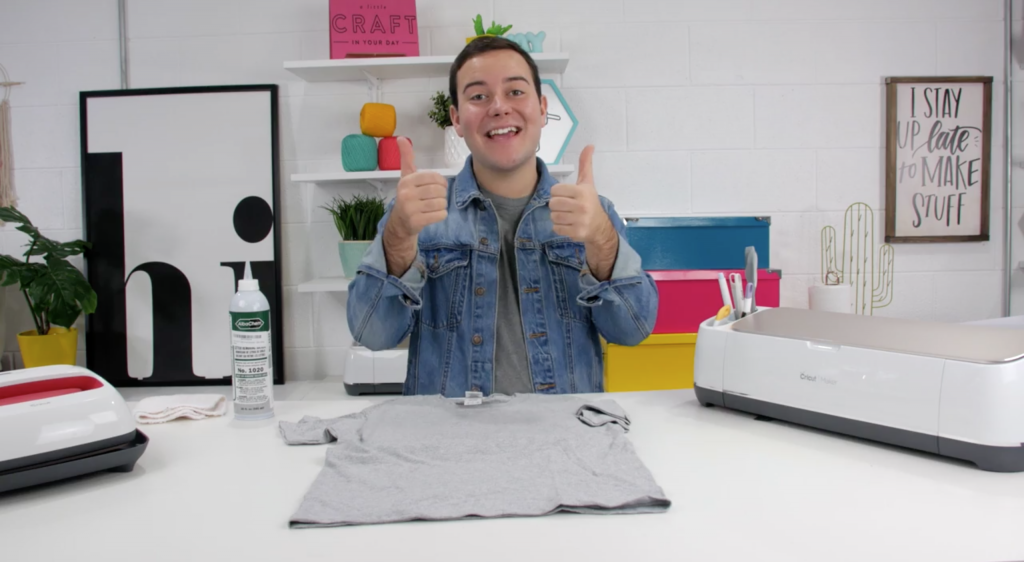 If you're looking for some FANTASTIC cut files and fonts, you need to check out our membership here at Makers Gonna Learn. We have an amazing library of over 3000+ cut files and 300+ fonts and we keep adding more every single month.
That's it! Removing Iron-On vinyl is so easy! Now you can remake or repurpose your fabric Iron-On projects without worrying about ruining your fabric.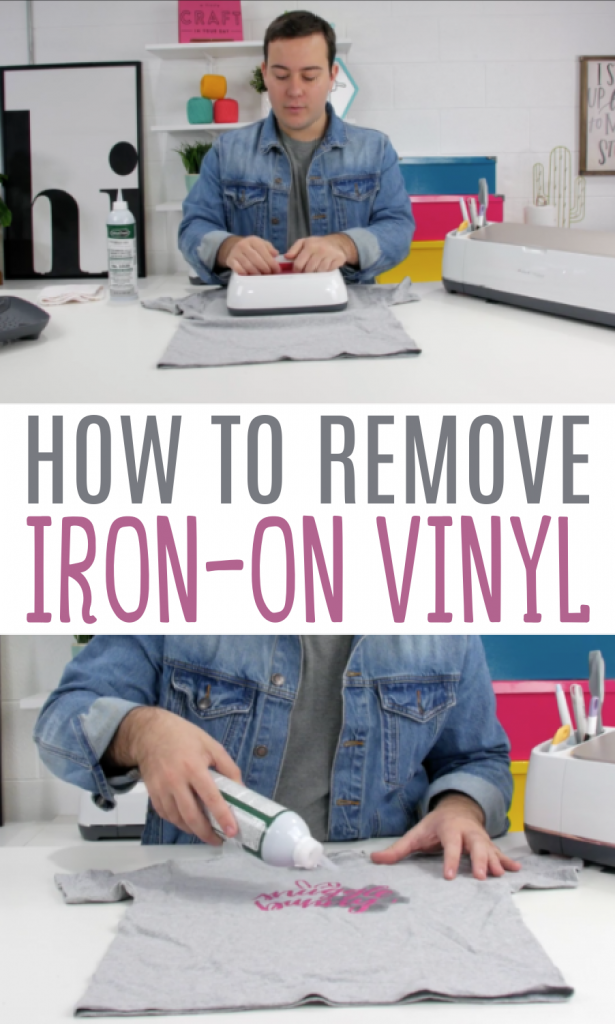 It's time to jump in there and start creating some amazing iron on vinyl craft projects without fear. You can try something out and then remove the HTV if needed!
When I found this product I was so excited to try it out. I had no idea how easy it would be. I hope you all enjoyed how to remove HTV yourself. Go buy this product and try it for yourself!