DIY Spring Wreath With Cricut!
Disclosure: Some of the links below are affiliate links provided for your convenience. This means, at no additional cost to you, we will earn a commission if you click through and make a purchase.
I love spring. With it being right around the corner, it's always my goal to make some great Cricut spring crafts that I can display around my home for when the season comes. One of my favorite seasonal things to change at my house is my wreath. I love having a beautiful wreath for every season and every occasion.
I think they really add a pop of color to any space especially on my front door. Today we hacked a simple wreath and gave it a great spring twist using a cut file from the Easter collection of digital files that came from our great membership files here on Makers Gonna Learn! I hope you enjoy this tutorial on this DIY Spring Wreath With Your Cricut!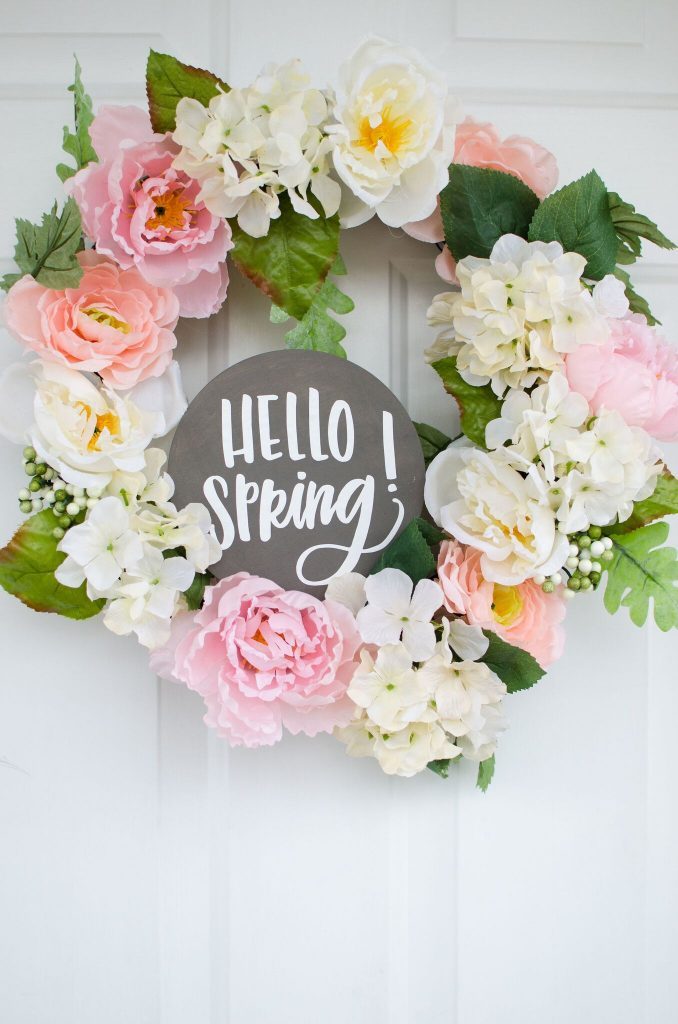 DIY Spring Wreath With Cricut

Spring Wreath
Large Wooden Disk
Gray Paint
Paintbrush

Paint your round disk with two coats of gray paint. Allow to dry completely.
With your Cricut cut out your design, weed it, and add transfer paper.
Transfer the design onto your wooden disk making sure it's centered.
Now Hot Glue your disk to your wreath carefully, gluing it to petals.
Display your revamped wreath on your front door for all your friends and family to see!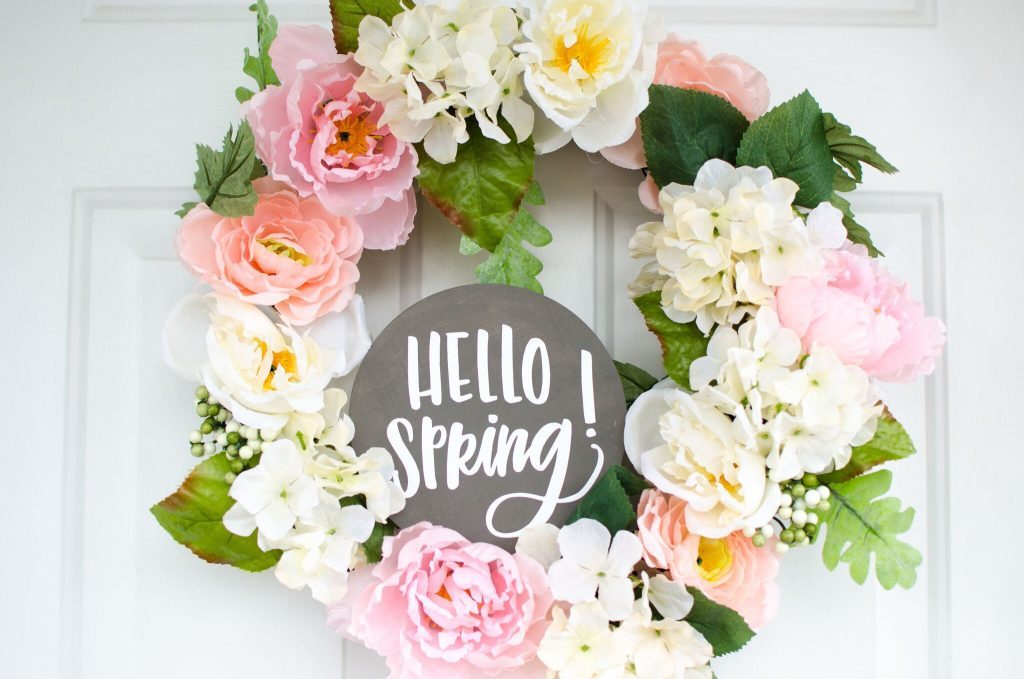 Wasn't this tutorial fun and easy? I love how it turned out and the fact that it's such a fast project means you can spend more time making other DIY Easter crafts. Be sure to let us know if you make your own spring wreath with your die cutting machine.
We've got more great Cricut spring projects here! Check them out.
If you go check out our files here at Makers Gonna Learn you're sure to get inspired to create so many fun things with all of the amazing cut files and fonts. Happy spring!